Leading Freight forwarder and Logistics Service Provider
The evolution of SHREE BALAJI LOGISTICS & TRADE SOLUTIONS is the result of involvement of Supply chain experts and Technocrats who have decades of experience in offering comprehensive logistics solutions for companies that function within varied industries segments. The team comprises highly qualified Engineers and Logistics experts.
Shree Balaji Logistics and Trade Solutions is a leading Freight forwarder and Logistics service provider in the region and provides its customers with on-time delivery for their inbound and outbound shipments.
Whether it's a small consolidation, or a load requiring a full vessel, SHREE BALAJI LOGISTICS & TRADE SOLUTIONS offers customers time sensitive solutions for their specific needs. SHREE BALAJI LOGISTICS & TRADE SOLUTIONS is a key player in the freight industry and has, over the years, earned the trust and appreciation of numerous clients. Customer requirements are our focus. We offer customised and cost effective options for customs brokerage and design the best possible logistics solution for each customer, for each supply chain and for each shipment.

SHREE BALAJI LOGISTICS & TRADE SOLUTIONS is a key player in the freight industry.
The key qualities:
Dedicated customer support
Competitive Air/Ocean Rates
Prompt Communication/Response
Customised Freight Solutions
Integrated Expertise
Our people are key
Value added services
The Mission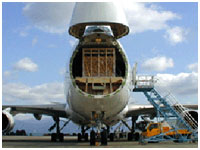 We, Shree Balaji Logistics , is a family of world-class logistics service providers for global commerce. We seek to provide cost-effective and innovative solutions for time, space and distance. Our goal is to generate growth and profitability by means of value, quality and perseverance. We commit ourselves to excellence for our customers through continuous improvement of our services and technology.
Vision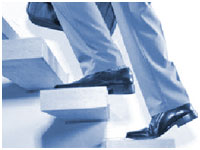 Our Vision is to charter a new path and become a leader in the logistics industry with the blend of technology, innovation, competitiveness and optimum utilization of resources.
The Carte Du Services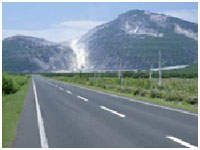 A perfect blend of technology driven, rapid speed, and low cost! This forms the essence of our services at SHREE BALAJI LOGISTICS. Our comprehensive services provide for both AIR and SEA modes of Transport and Custom Clearance. This falls in line with our commitment to provide our customers with the most complete logistics solutions.